FOR HIRES ANYWHERE IN THE WORLD!
Reimburses damage/theft excess charges.
Includes undercarriage, windows & tyres
Available to UK, EU & International residents

FOR HIRES ANYWHERE IN THE WORLD!
Reimburses damage/theft excess charges.
Includes undercarriage, windows & tyres
Available to UK, EU & International residents
Assistance Providers:
Policy Underwriters: Amtrust Europe Ltd
Car Hire Excess Insurance
Worldwide Travel Insurance offers you high quality, cheap insurance when hiring a car during your holiday.
Watch our TV ad now!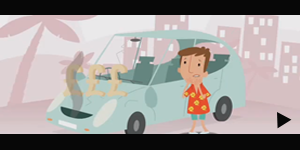 If your car is damaged during the hire, you will be liable for any excess charges regardless of whether it is your fault. Our policies will cover these excesses!
Get a quick car hire insurance quote : Click to buy online today : Receive instant emailed cover