Hitting the highway for your holiday? Make sure you read our awesome guide to planning a road trip!
We cover everything you need to know from what essentials to pack, planning your route and budgeting for fuel, food and fun – to information about vehicle hire, what transport to choose and the pros and cons of camping, caravanning, hotels, Airbnb and more! We've even got some handy hints on what NOT to do on a road trip too. To get you started, here are five great reasons you should make your next holiday a road trip…
Five Reasons You Should Go On A Road Trip:
You get to see so much – being on the road means you get to see places you'd miss if simply travelling from A to B, take the scenic route wherever you go, and you'll catch a whole heap more!

It's spontaneous – if you see something you can stop, you can detour and you can change your plans altogether… for the whole holiday!

You get "together" time – whether you are going with your partner, your kids or your friends, being on a road trip leaves plenty of time to kick back, relax and chat on every journey you make.

The playlist! – second only to the wedding playlist! The tunes you choose for your road trip will set the vibe for the whole journey and remind you of your awesome adventure for years to come.

It feels like you have all the time in the world – the freedom of living life on the move can be truly liberating! As long as you have a very loose plan in place it doesn't matter when you arrive at the next destination, or whether your next destination was part of the plan at all.
Planning Your Route
To plan or not to plan? Make a loose plan! Have a start and an end, tick off some places that you'd like to see in between and then see what fits into your timescale. It's good to add a couple of days "spare" for unexpected adventures and detours.
Budget is an obvious factor in making that plan – more on that later, but before you decide what you think you'll do, it's good to have a rough idea of what you'd like to do, but not so tight that there isn't room for plans to go awry!
How Our Scottish Road Trip Didn't Go To Plan:
Day 1. Plan: Drive from Essex to Scottish border, stopping off in Lincolnshire to get side windows fitted to the camper. What actually happened is that our exhaust disintegrated just as we reached the fitters, they bodged a repair, we got as far as Rugby before it fell apart again and spent a few hours in a supermarket car park waiting for more help. By nightfall we had only got as far as Cumbria when bad weather hit, so we spent our first night in a service station car park already behind by a day according to our schedule.
If you are leaving the UK for your road trip adventure, then you may need to make some solid plans around ferries, trains or even fly drive holidays – especially if you are on a set budget.
The Mistakes We Made On Our French Road Trip:
Our planning for this trip was "loose", and we didn't have an "end" to our plan, apart from knowing we had to be back in the UK. In addition, because we would be slumming it in the back of our van, we allowed ourselves the luxury of a cabin on board the outbound ferry, with sea views. This combination made it one of our most expensive excursions to date! Here's why…
A ferry from Portsmouth to Bilbao with a large vehicle is expensive, even more so when you book an exterior cabin.
We didn't think about taking our own food to our cabin, so had to fork out for high priced food and drink on board.
Without a set agenda, we didn't really know where we would be heading, so only booked a ferry out, a return of some description would have saved quite a lot of money.
By the time we finally knew where we'd be in France close to the end of our trip (turns out it was St Malo), last minute ferry bookings were EXPENSIVE.
Useful Resources:
Book trains to Europe: Eurostar
Book Ferries to France and Spain: BrittanyFerries
Fly Drive worldwide: VirginFlyDrive and BritishAirwaysFlyDrive packages
To Hire or Not To Hire? The Car Rental Dilemma.
Taking your own vehicle has its merits – you know it's condition, can make sure that it is fully serviced before your trip, know how many miles you get to a gallon, and most importantly you don't have to answer to a car hire company if something gets damaged – or worse still, the vehicle is stolen.
However – your own vehicle may not be up to the job of your planned road trip, either because of its size or because of its condition, in which case you have a few options:
Hire A Vehicle. Pros: It should be in great condition, quite new and of course up to the task. Cons: It can be costly especially if you are planning to hire something nostalgic like a VW T25!
Buy and Sell a Vehicle: A popular option if your road trip is abroad. Pros: You can fly to your destination, pick up a car or camper when you get there and then sell it on when you reach the end of the road to fly home. You also don't have to answer to a car hire company. Cons: Quite a lot of hassle compared to booking a hire car, plus you don't know whether you are purchasing a lemon!
Relocation Hire: Pros: Much cheaper than a straightforward hire, and you don't have to do a "round trip". Cons: You will probably be travelling against the grain, people have paid more to travel in the opposite direction on a one way hire for a reason. There may be a limited choice of vehicle, and you may have to compromise your route.
Useful Resources:
Relocation Hire US and Canada: AutoDriveaway
VW Campervan hire UK and Europe: Camperbug
Car Hire worldwide: HolidayCarsDirect
Car Rental Insurance
If you are going to hire a car, camper, or van, you really must take out car rental insurance, even if the car hire company has it's own policy (which incidentally will not offer the cover you really need). Car rental insurance from WorldwideInsure.com not only insures for the excess on damage, but the deluxe covers the car for total loss up to £50,000, similar to a CDW (Collision Damage Waiver) policy. Please note that Third Party Liability Insurance is not included in this policy.
Travel Insurance
Car hire insurance doesn't cover everything you need for going on a road trip – cancelled ferries or trains, lost luggage, illness, injury or repatriation all need separate cover even if you are in a hire car. Make sure you have the right insurance for your needs with our flexible and affordable travel insurance options that can be tailored to suit you.
Car Insurance and Breakdown Cover
If you are taking your own vehicle, you need to make sure that your motor insurance covers you for driving abroad, and that your breakdown cover includes overseas recovery. You may want to check exactly what happens if you do have an accident or your vehicle breaks down – some policies may not automatically include a replacement hire car, or cover the costs of shipping your vehicle back separately.
Where To Sleep On A Road Trip
Purists would say that to truly experience a road trip, you should be living, eating and sleeping in your transport of choice – but that isn't always practical. Here are the pros and cons of travel and sleeping arrangements…
Camper van: Travelling in a camper offers the most freedom in the easiest package, everything you need is with you in one easy to drive and easy to park vehicle, and it doesn't matter if your plans change as you probably haven't booked to be anywhere for a specific time. You can park up in a layby or beauty spot for free, or spend the night in a campsite if you choose – a nice option if a hot shower is needed!
Caravan: A slightly cumbersome way to tackle a road trip as it's not as easy to just park up wherever you fancy. Chances are you have more space and home comforts than in a van, plus if you decide to spend a bit of time in one place, you have the freedom of taking your car off to explore the local area. Towing a caravan takes quite a bit of fuel too, so you'll need to budget for this.
Tent: This is the space saving option. Driving about in a car is cheaper and easier than in a van, or towing a caravan, and with a tent you still have the freedom to pitch wherever you fancy, or take your tent to a campsite. It is a bit of a hassle packing up your pitch each and every night, but the money-saving perks might be worth it.
Hotel: A luxurious way to finish off a day driving, and an almost guaranteed nights rest. Big plus point is that you don't have to lug a second home around, but this is definitely a pricey option that fuel savings don't make up for. Also, hotels generally need to be booked in advance, which takes away many spontaneous opportunities.
Airbnb: A cheaper way to have the luxury of staying in a hotel. Airbnb is hugely popular as you have the freedom to treat the accommodation as your own and it is more like a home from home. As with hotels, you may lose money if travels don't go according to plan, or have to kip in your car if you plan to find somewhere on the fly.
Couchsurfing: The free way to find a decent bed for the night and you may find that hosts are more accommodating if you are early or late even if it is by a day or two! Couchsurfing is a great community and definitely more open to the impact adventures can have on schedules.
Don't Make These Road Trip Mistakes!
Don't drive an unreliable vehicle – you don't want to spend your road trip in a layby.
Don't travel with people you don't get on with – arguments don't make the right kind of road trip memories. Avoid people that you find boring too.
Don't drive when you need to rest – just because it is a road trip, it doesn't mean you need to drive 24/7. Stop regularly, and get a good sleep every night for your own safety, and everyone else's.
Don't rely solely on sat nav – pack an old fashioned paper map too. Not only can sat navs be wrong, you don't want lack of signal or power to scupper your pathfinding powers!
Don't pick the fastest route – unless all you want to see is tarmac. Go the scenic way, detouring and stopping off at beauty spots and places of interest.
How To Budget For A Road Trip
Fuel is the obvious cost of a road trip, so do your research and find out the fuel prices in all the places you plan to pass through. Once you have this, work out the average price per gallon, and hopefully you already know how many gallons you can fit in a tank and know how far a tank of fuel will get you – if you are driving your own vehicle anyway! Next calculate the distance you'll be travelling, and add an extra 50 miles or so per day just to be on the safe side.
DON'T FORGET TO BUDGET FOR TOLLS! In some countries, the cost of travelling on toll roads can really add up. Check your route carefully as you travel. And always consider taking an alternative toll-free option.
Make your fuel go further with these fuel-saving tips:
Have your vehicle serviced before your trip

Fill up with fresh oil

Keep your tires at the right pressure

Keep your speed down and your driving style relaxed

Keep your load as light as possible

Have a good navigator so you don't waste fuel on getting lost!
Unless you plan to wild camp, you need to factor in the cost of accommodation, even if it is just a campsite for a night. Even if you think you'll do the duration without needing to arrange accommodation – allow a little for a luxurious night somewhere – either for a good night's rest or just the lovely shower!
Food is the other big cost to budget for, allow a little for a few meals out, and have a basic daily budget for supermarket essentials.
Don't forget that you'll probably want to do a few fun things too. Although a road trip is often about the scenic views and visiting cool places, no doubt there'll be the odd occasion where you'll need to pay an entry fee to an attraction.
Know The Rules of The Road
Motor retailer Lookers share some tips on planning a road trip abroad….
"The rules of the road can differ a lot from country to country, so you need to do a lot of research before you set off. It's also a good idea to double-check the appropriate driving laws during your journey before you cross any borders. This way, you'll be less likely to encounter any problems and your journey will go a lot smoother.
Certain European countries' driving regulations are particularly different to the UK's. In France, for example, drivers are required to carry a breathalyser. Also, if you wear glasses and are planning to drive through Spain, you must have a spare pair with you while you're travelling.
In Germany, it's illegal to drive without winter tyres at certain times of the year and it's illegal to pick up hitchhikers in Russia. Additionally, driving a dirty vehicle is against the law in Belarus, so you must keep your vehicle clean if your journey takes you that way.
These are just some of the regulations you might come up against during your trip and, while they might seem extreme or bizarre, they're in place for a reason. If you respect and abide by the rules set out by every country you visit, you'll have a much easier time, so it's worth doing the research."
What To Pack for a Road Trip
So this list will vary depending on whether you are camping, "camper"ing or stopping off at nice hotels. To keep it simple we have included essential on-the road equipment that everyone will need, especially in the event you break down somewhere remote, and a few items that caught our eye that will make living life on the road that little bit more luxurious! Just don't forget your toothbrush and other holiday essentials – check out our Zen of Packing blog for some helpful hints!
Hi-vis jacket
Jack, spare tyre and spider or Tyreweld
First aid kit
Torch
Oil
Screenwash
Antifreeze
Jerry can
iPod
Sat Nav and charger
Paper maps
Water
Emergency snacks
Pillow and blanket
Toilet roll
Spare keys
Carrier bags for rubbish
DRIVING LICENCE!
Four Essential Things You Need For A Road Trip With The Kids
Road trips can be a lot of fun when your kids come along for the ride. You can spend hours singing along to all your favourite songs, playing car games and enjoying quality time as a family. Although, if you run out of ideas and your children get bored, things could take a turn for the worse and you might be faced with bad moods and tantrums.
Putting together a 'road trip kit' will help you to keep your entire family entertained on long journeys. Here are some essentials to take on the adventure!
1. Food and Drink
If you're planning a particularly lengthy trip, buying food from service stations along the way will get pretty pricey. Instead, pack a range of healthy food and drink into a practical carrier, like the Sakura 12v plug-in cooler bag from DriveDen. This will save you money and ensure that all of your snacks stay fresh for longer.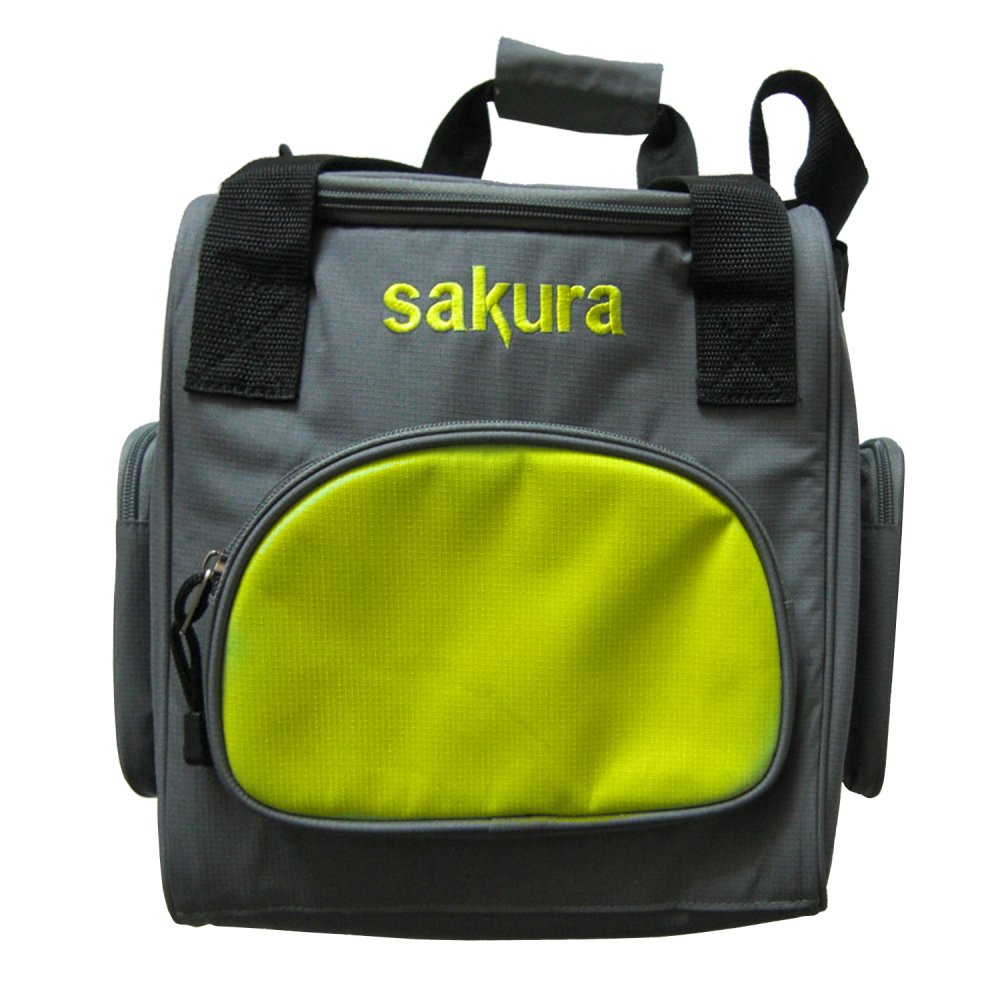 2. Electronics
Of course, you won't want your kids to travel the entire way with their heads down and eyes glued to the screen of a portable DVD player or tablet. However, if they're used to playing with these gadgets at home, they're likely to come in handy when you've settled into the journey and the boredom starts to set in. Tech Advisor has put together a list of the 48 best free and cheap apps for kids, toddlers and teens perfect for pre-loading on mobile devices.
3. Activities
When you're bored of playing 'I Spy' and your kids' electronics have run out of charge, you'll be glad to have brought some old-fashioned activity supplies with you. Pen, paper, activity books and even a whiteboard with dry-wipe markers will help to keep your kids entertained along the way.
4. Travel pillows
Long road trips can be tiring, and pillows are important for when the need to nap strikes. Young children in particular are more likely to snuggle down for longer with a fun and colourful travel pillow. Not only does it provide the right support for a good rest, but it doubles up as a cuddly toy too!
Bon Voyage!
We've written oodles of travel advice over the years, so thought we'd share a few choice blogs that might help you plan your perfect road trip! In the meantime – happy planning, happy driving, and here's wishing you an adventure of a lifetime wherever the road takes you!
50 Tips For First-Time Travellers
30 Ways To Use A Sarong – Essential Advice For Travellers