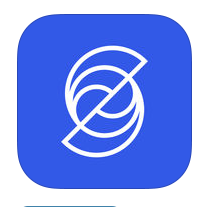 Getting to your holiday destination by private jet is no longer an option exclusive to the rich and famous thanks to the very clever technology behind the stratajet app…
What is the Stratajet app?
Stratajet is a private jet booking app that makes it easier than ever before to get from A to B. The app brings private jets to your fingertips for the first time, allowing you to search for and compare a wide range of aircraft for charter and book them instantly. The app also shows the exact prices for your trip so you won't be stung with any additional charges post-flight.
What can the Stratajet app do?
The app gives you direct access to a fleet of over 1,250 private jets, and the ability to check their availability at a date and time of your choosing.
The beauty of private jet travel is that you control the schedule, but until now confirming a booking has been a time-consuming process. With Stratajet you just enter where you would like to go and the date and time at which you'd like to travel and the system filters through all available aircraft for that route. The results are displayed in seconds, along with accurate prices, and the system allows you to completely customise your private jet experience. You can confirm your booking there and then and pay securely within the app using touch ID.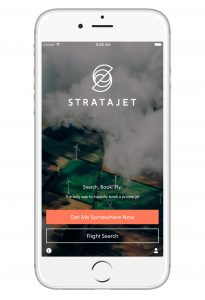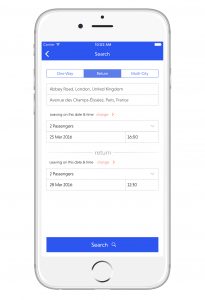 Within its search results, Stratajet will also automatically include any available empty legs (private jets that are flying empty because they need to be repositioned).
Adapting these flights to suit your itinerary allows Stratajet to offer private jet charter at significantly reduced prices – often a discount of up to 75% off the normal cost. If an adaptive empty leg flight is available for your journey these will show at the top of the search results.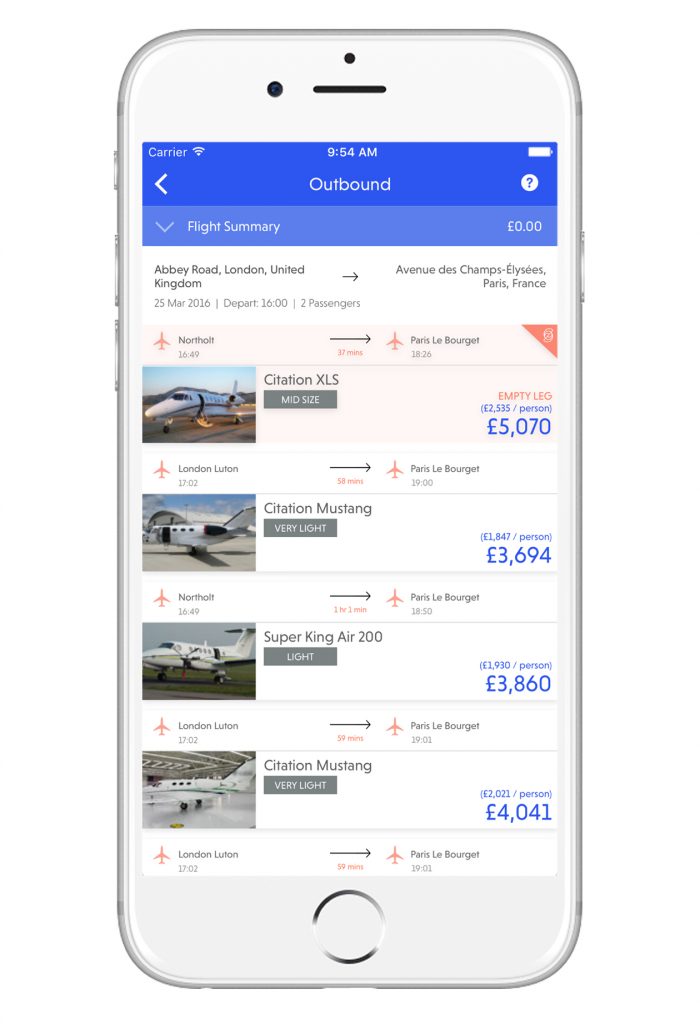 Who is the Stratajet app for?
The Stratajet app optimises door-to-door private jet travel, offering you a way to save time getting from A to B. You can enter what time you need to be at your destination and the app will tell you exactly what time you need to leave your home or office. No delays, no airport queues, no stress.
Thanks to Stratajet's more streamlined booking process, private jets are no longer reserved for the rich and famous – they're available at lower costs to the mainstream traveller.
What do the Stratajet app reviews say?
"Managed to get a quote within minutes, and completed my entire booking through the app with no issues."
"Finally a way to search and book flights instantly – no waiting on quotes by email, no pushy salespeople."
"What an amazing way to search and book jets!"
Discover more and download the app at stratajet.com