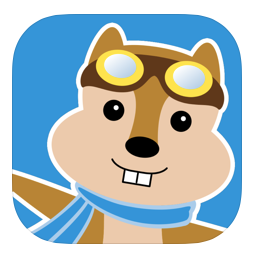 Love a holiday but hate trawling every travel site to find a bargain? Don't worry – there's an app for that! Hipmunk compares deals on flights and places to stay, and also offers users huge savings on last minute hotel deals.
What is the Hipmunk Travel App?
Hipmunk is a search engine for major airlines, hotels, and other travel sites, comparing options and prices based on your preferences. Booking.com, Hotels.com and Airbnb are just some of the comparisons you'll see when searching options for your next holiday.
What does the Hipmunk Travel App Do?
This app keeps it real – in particular we just LOVE the option to sort flights by "agony". Yep, you read it right. This is a total winner if you don't care how cheap a flight is, just please don't make it the longest one possible with layovers that mean you won't sleep for a week!
The hotel heat-map feature is also a winner – an at-a-glance way to see where you should stay based on what you like to do near your hotel.
. DISCOVER great destinations by searching our curated travel themes
FAST and EASY flight and hotel booking
Find the LOWEST PRICES on airfares
Easy to SEARCH by continent, country, region and city
See flights sorted by "agony" to SAVE TIME by minimizing duration, layovers and price
Unique layout makes it easy to find flights with Wi-Fi
FAVOURITE cities to get real-time price alerts
BOOK HOTELS INSTANTLY on Hipmunk within the app
Need a LAST MINUTE hotel room? Get up to 60% OFF with TONIGHT DEALS
See guest reviews, star ratings, and easily COMPARE HOTELS
Hotel heat maps show how close lodging is to shopping, dining and more
COMPARE and book hotels and vacation rentals
SHARE flight deals easily with friends via SMS, email, and more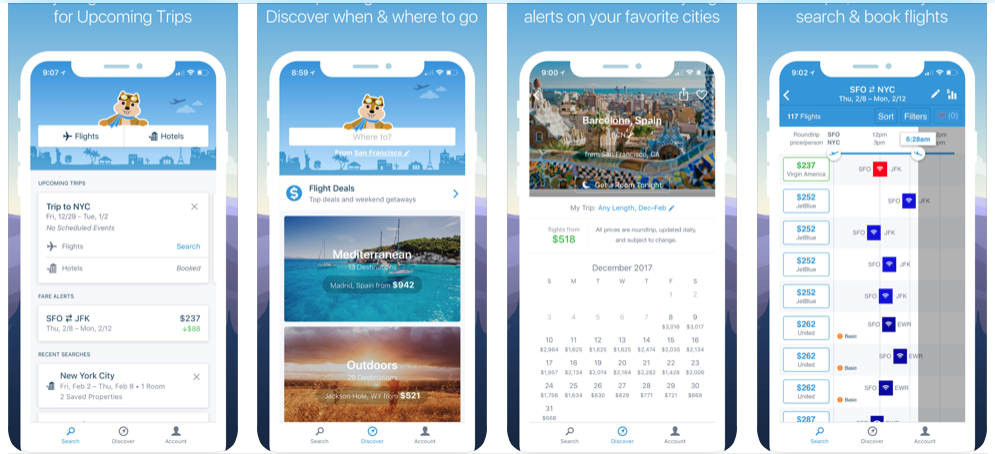 Who is the Hipmunk Travel App For?
Given the great savings on last-minute hotel deals, and the sort by agony feature – this app is ideal for those who find out on Tuesday that they are going to be in a different country on Wednesday. Whether your impromptu trip is for business or pleasure – this app is designed to save time searching for somewhere decent at the drop of a hat.
What do the Hipmunk App Reviews Say?
Easy to use, great primary resource, loads of customisable options… It's been around for a while, so the developers must be keeping users happy!