With Bastille Day celebrations over, and the Tour de France well underway, we carry on with our French theme. Find out what there is to do in the key locations in the final stages of the famed cycle race, from Maubourguet, through Bergerac to Paris.
Maubourguet
Located in the Midi-Pyrénées region of France, Maubourguet is by all accounts off the tourist radar. It is however close to Toulouse. Close in the grand scheme of things, and if you are traveling by car! If you are on a cycling holiday, you will find that this stretch of adventure takes just over 8 hours, according to Google maps anyway.
For the visitor, Maubourguet offers a wealth of sporting activities such as cycling, kayaking and hiking. There are several festivals on throughout the year, ranging from jazz music to medieval festivities.  If you fancy finding out more, check out the dedicated tourist website http://www.maubourguet.fr, you might want to brush up on your French first!
Places to see: 
Castle of Montaner
Saint Sever de Rustan Abbey
Tower of Termes d'Armagnac
Archaeological Museum
Bergerac
The journey from Maubourguet to Bergerac is just over 10 hours on a bike, not a journey to be sniffed at by the uninitiated! Bergerac boasts a delightful riverside location, is full of quintessential French charm, and is practically overflowing with historical wonders. The weather is fabulous this time of year, and the scenery is extra rewarding when out in the open on a bicycle.
When visiting Bergerac it is possible to enjoy a wide variety of sporting events, not just the Tour de France. Rugby, rowing and Bergerac handball are all on the agenda. Alternatively you can indulge in fine wines, strawberries, duck and cheese – delicious delicacies the town is famed for. There are several festivities held here throughout the year including a flamenco festival and an airshow. You can find out more at http://www.bergerac.fr.
Places to see: 
Peyrarede House
Any of the many Vineyards
Rue des Fontaines
The Old Bridge
Paris
Well, anyone on a cycle holiday should be pretty well warmed up by now, which is great, because the last leg of the final stage of the Tour de France takes a whopping 29 hours at our standard Google Map speed. Paris is the traditional finish of the Tour de France, and this is the 40th finish on the Champs-Élysées. Paris is a vibrant city full of culture, magnificent architecture and quite busy roads, so watch where you are going!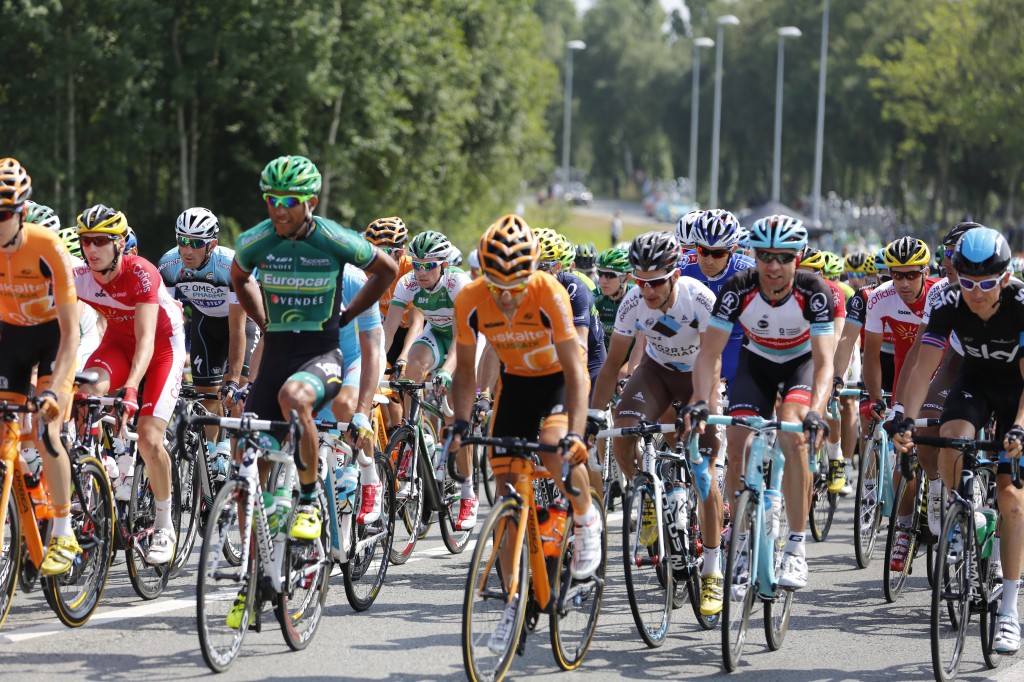 When you get to Paris, take a well-earned rest by indulging in the café culture that is so common here. Once you've got your breath back, and maybe booked into a lovely hotel, then you can really soak up the Parisian way of life. Vibrant nightlife, fabulous food, museums, galleries, concert halls and monuments all combine to make the capital of the country a very exciting place to be.
Places to see: 
Eiffel Tower
Notre-Dame de Paris
Champs-Élysées
Louvre
Don't forget to arrange some travel insurance before you set off! We provide tailored quotes to suit your adventuring style. Just get in touch to discuss what you do and don't need cover for and be amazed at our competitive quote.