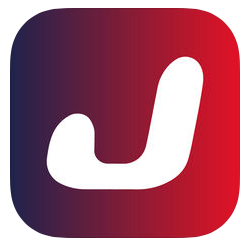 Everyone loves a bargain, especially if it means having more spending money for holiday! People also want finding that bargain to be super easy. Enter an app that makes it a cinch to find competitively priced flights, favourite searches, and works offline….
What is the Jetcost App?
It is a free flight comparison app and the new updated version has a range of features that makes it really easy to use.
What does the Jetcost App do?
Jetcost offers the usual comparison service and adds a customised search experience by allowing users access to their search history and bookmarked results. Users can do this EVEN WHILE THEY ARE OFFLINE! This makes it perfect for browsing your travel itinerary while still on a plane, or in your remote destination that has no signal or wi-fi.
Access flight information – departure and arrival locations, times, duration, number of stops, waiting times, etc.
Filter results by flight duration, airlines, stops, travel class, departure and arrival times, smart time intervals, etc.
View search history and favourite
Continue searches where you left off.
Access search history at anytime, anywhere.
Swipe to either delete an itinerary, or add it to bookmarks.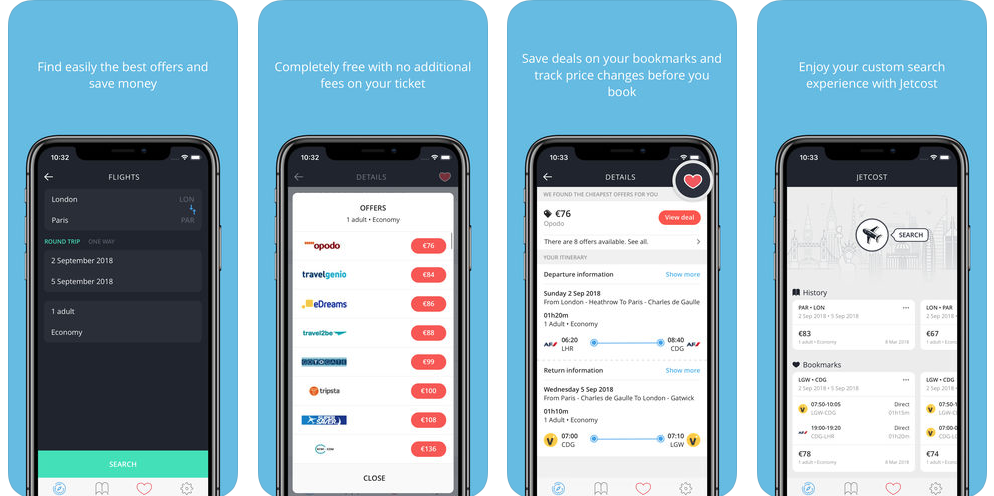 Who is the Jetcost App good for?
Thrifty travellers, frequent travellers, business travellers, backpackers, bargain hunters, savvy travellers, busy travellers.
What do the Jetcost App Reviews say?
Reviews focus on the ease of use and lack of ads – not bad for a free app! Links to less than reputable travel agents has been mentioned, but Jetcost only claims to offer users the info, not recommend which bookings to make.

Jetcost Comparison App is available on iTunes