Our blog posts this month have been all about getting fit and eating well (if you can count mice on sticks eating well!), so we have chosen an app called Calorie Counter & Diet Tracker by MyFitnessPal that will help you count calories while on holiday for our first app of the month in 2015! MyFitnessPal could be just what you need whether you are on a detox retreat, or just getting some R&R somewhere remote.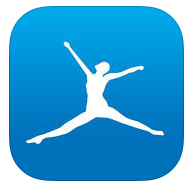 MyFitnessPal Calorie Counter & Diet Tracker – what does it do?
The app claims to be the fastest and easiest food tracking app to use on the market right now – and it has a huge database of cuisines from around the world that can be added (over 5,000,000), which is perfect if you are fond of trying new foods when you go on holiday. Having said that, we are not at all sure that it will have the likes of Fugo, Balut, Chapulunes, Cuy and Mbewa as featured in our last blog!
Features
There are lost of great things and fancy features that make this app a favourite – here are a few of them:
Free
Over 5,000,000 foods on database
It remembers your favourites for quick and easy entry
Fast and easy to use
Tracks exercise too
Is compatible with a range of wellness devices such as Fitbit
Import and track entire recipes and meals
Incudes barcode scanner for easy food input
Gives daily nutritional summary
Provides tracking reports
The app is available for iPhone, iPod, iPad and Android devices, available to download in iTunes and Google Play.
MyFitnessPal Calorie Counter & Diet Tracker Reviews
Users rate it very highly indeed, and the makers also claim that combined users have lost in excess of 200 million lbs! That is a lot of healthy eating logged right there.
To add further credit to the app it has been featured in publications as diverse as NY Times, Wired, and Marie Claire, was Consumer Reports no.1 rated diet, and took pole position as the Health and Fitness app for 4 years straight.
Need more convincing to give a free app a try? Check out some of these user reviews: