Taking children on holiday, especially if traveling on a long haul flight, can be a testing experience for even the most patient parent and seasoned traveller. Last week we shared our top tips for travelling with children on an aeroplane – this week, we tell you the 10 best toys to take to keep them entertained!
1 Trunki
Trunki is a must if you are expecting to be in long queues, or waiting a while in an airport. It is a handy suitcase that doubles up as a ride-on toy, exciting in itself, but also ideal for packing in all the other things in our top 10 list! They retail for around £40 and come in loads of great designs (some cheaper than others). You can buy them (and some other cool travel stuff for kids) on the Trunki website: http://www.trunki.net/Shop/Trunki_Shop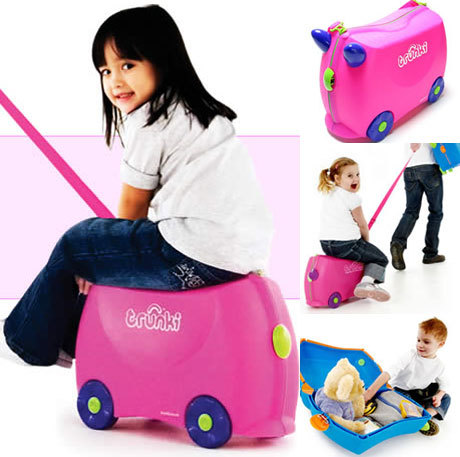 2 Stickers
Simple, small, and cost effective entertainment. Sticker packs combined with a scrapbook are an ideal way to spur a child's imagination, and keep them amused through play. Get creative and inventive with them too, maybe encouraging kids to decorate a finished water bottle as well as create make pictures in a book. Galt do a great travel themed sticker book, complete with 300 stickers, all yours on Amazon for under a fiver!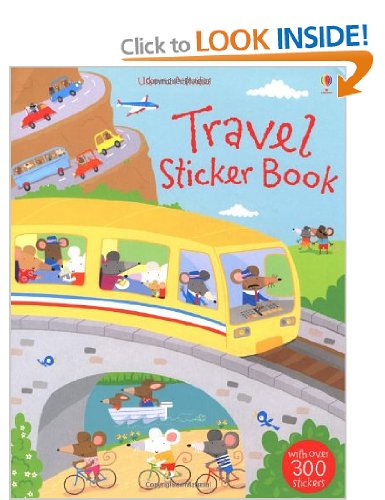 3 Story Cubes
Rory's Story Cubes are a fantastic way to create an epic story – who knows, one that might even last the length of a long haul flight! Simply roll the dice and weave a tale inspired by the pictures on the dice. You can pick up the starter set for just £9.99, and there are additional sets you can add to the mix too, excellent if you have lots of trips planned! Buy online at: https://www.storycubes.com
4 Travel Games
Travel games are great because they are small, light and easy on the pocket. Classics such as Guess Who? Pop Up Pirate and Connect 4 are available for about £5 each on Amazon.
5 Card Games
The original travel game? Maybe! Our favourites include classics such as the Snap, Old Maid, and Donkey card game compendium  as well as newer cards games like Uno, and of course Top Trumps! From just £3, you really can't go wrong with this compact travel classic!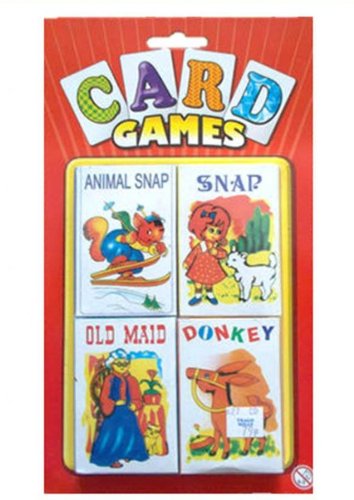 6 Colouring Pens
Pens, pencils and a note book. Essential items for endless ways of having fun. Draw a picture, play noughts and crosses, create a guess the picture game, play hangman. It may be a cliché, but the only limit is your imagination. Why not get extra crafty and break out a few origami moves with some pages. You can always take things a little further with this dedicated origami farm book!  Just under £25 from Hobbycraft.
7 iPad or Tablet
Ok, not a cheapie here, but chances are you have a tablet, iPod or smart phone to which you can download videos, games and apps. There are obviously kerbillions of kids' favourites out there, but we think that The Very Hungry Caterpillar™ & Friends – Play & Explore app is too cute to not get, and it is only £2.49 to download.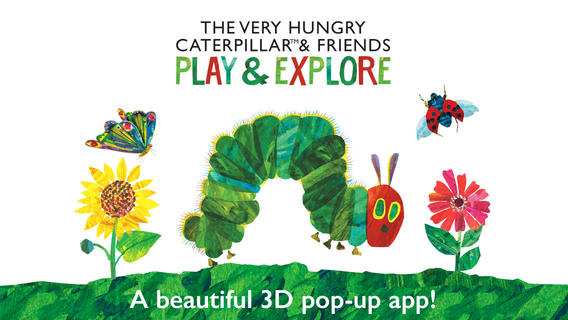 Quick note about aeroplane etiquette…
Please offer your child headphones, or turn the sound off. If there is anything worse than the noise a toddler having a tantrum makes, it is the repetitive sounds of an electronic game!
8 LeapFrog LeapPad
If you are reluctant to give a tantrumming toddler your very expensive mobile device, then a dedicated kiddie gadget is the perfect solution. LeapFrog are well established as a brand that produces gadgets that meet the rough and tumble of feisty children, and the games are specifically designed to entertain and educate – not just deliver a five minute distraction. A bit of a hefty investment at around £50, but it has plenty of life in it outside of travelling as well. Buy online from leapfrog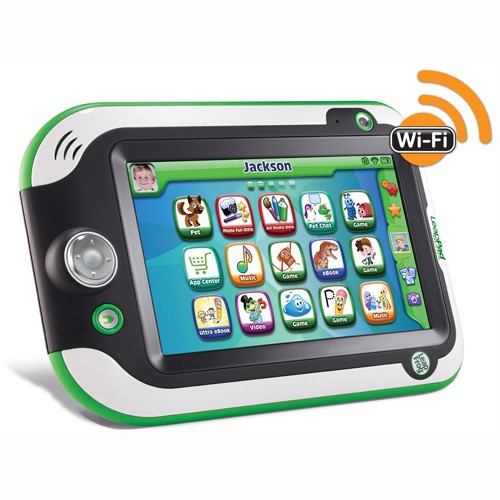 9 Good old-fashioned books
While iPads, iPods and mobile devices may woo the young traveller, you can't beat a good old-fashioned children's book. Obviously, pack a favourite, but also take along a couple of new treats. You'll get more time to relax if the little ones are engrossed in something new! Why not try Where's Wally – The Ultimate Travel Collection? It is sure to take up some journey time!
10 I Spy With My Little Eye… Games that need no supplies!
It's free, it's fun and it can take a while. As well as I Spy, you can chuck in the Shopping List Game (I went to the shop and bought a….), ABC Game – take it in turns to name something from a theme (food, dogs, names) to match the letter of the alphabet (Apple, Banana, Carrot…), Would You Rather…? Ask questions that will elicit a laugh such as "Would you rather cuddle a slug or a snail?". Games that need no supplies are obviously cheap, and take up no room when it comes to packing. However, a mere £3.84 on the book, Kids Games To Play While Travelling  will fuel many hours of fun wherever you are in the world!