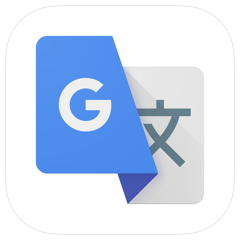 This is an app that could really save your bacon if you get into a pickle abroad. While it's great if you can decipher a menu and read a few signs, even travellers who are reasonably good at a basic conversation will struggle should they need to find medical assistance or help in an emergency. Thank Google someone developed this app!
What is the Google Translate App?
It's arguably the most useful app for those who travel around the world, because it simply isn't possible to learn every language. This app uses the camera, the keypad and the microphone to translate from your native langue into another, or to translate something you don't understand into something you do.
What does the Google Translate App do?
The camera can be used to instantly translate text in images or in print – a freakily amazing experience! Simply hold your camera over the text and it magically changes into your chosen language. For steadier results, you can take a picture, and then use the translate function.Another option is to speak into the phone, and then the app translate on your behalf. Or you can type or draw characters and have them translated that way
Text translation: Translate between 108 languages by typing
Offline: Translate with no Internet connection (59 languages)
Instant camera translation: Translate text in images instantly by just pointing your camera (90 languages)
Photos: Take or import photos for higher-quality translations (50 languages)
Conversations: Translate bilingual conversations on the fly (43 languages)
Handwriting: Draw text characters instead of typing (95 languages)
Phrasebook: Star and save translated words and phrases for future reference (all languages)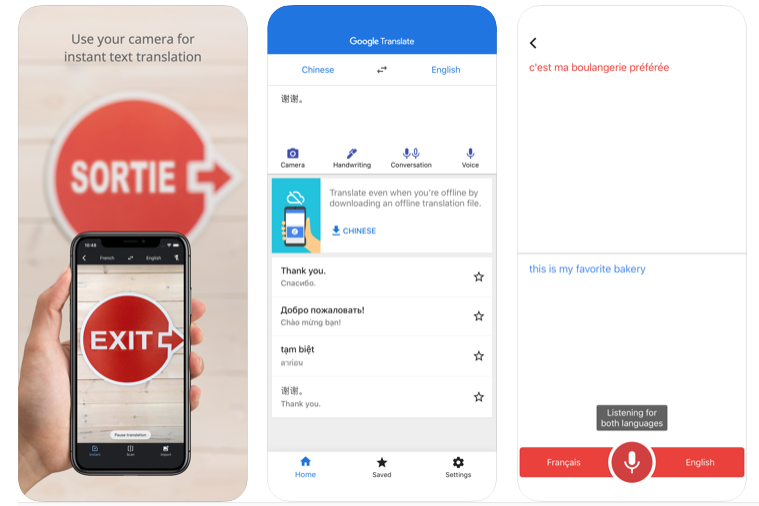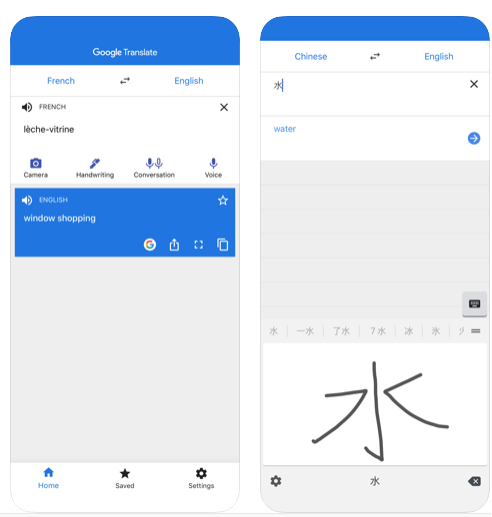 Who is the Google Translate App For?
Absolutely everyone who is travelling to a different country should have this app on their phone. While Google search does have a translate function, this app has so much more, anf it really does alleviate the stress of communication, especially in critical situations.
What do the Google Translate App Reviews Say?
Mind-bogglingly useful, but with limitations. We are pretty sure that advancements in AI technology will overcome all of these little niggles in due course. Basically it's not perfect, but it does the job well enough to be understood.


Get it on iTunes
Get it on GooglePlay