If you don't like queuing – at airport check-in desks, art galleries or ice cream shops – then booking a holiday before the peak summer season is a wise move. But aside from fewer crowds, travelling before (and after) the summer holiday madness will also bag you cheaper air fares and hotels.
Here are four of our favourite pre-summer sun destinations for 2019, covering some of the top priorities for those looking to escape the UK's unreliable weather and high prices (not to mention its relentless politics!).
Best for a classic beach break: Lagos, Algarve, Portugal
For ravishing beaches, it doesn't get much better than the Algarve, which draws thousands of Britons each year. Even in peak summer season it's affordable, but there are bargains galore in the shoulder seasons of May and September. The port town of Lagos is a good bet, steeped as it is in the Age of Discovery; many epic nautical adventures began here. The town offers crumbling churches, charming squares and cobbled lanes, all of which are protected by mighty 16th-century walls. Nearby are a host of stunning beaches, where you and yours can enjoy a variety of water sports and boat trips along the rocky coast. Expect superb (low cost) seafood and plentiful nightspots. Visit in April or May and you're sure to have plenty of idyllic sandy stretches of beach to yourself. Great for folks of all ages, but particularly families and couples.
Best for Culture: Rome
If you're not careful, the Italian capital can deliver a cultural overload, such is its wealth of historic monuments and art galleries. Once known as the caput mundi (capital of the world), after a day exploring Rome you'll understand why it had such a huge impact on global history. Boasting the Colosseum, Roman Forum, Pantheon and Trevi Fountain – to name but a few attractions – Rome demands a little planning. Give yourself several days to wander its old streets, or, if you're pushed for time, decide which places you want to see in advance. The beauty of visiting before the summer season is – you guessed it – fewer crowds. Indeed, it's challenging indeed to relax in peak summer, such is the tourist footfall. Go early and go slow(er) – enjoy the pavement lifestyle with a latte and a gelati. Rome is great for couples and solo adventurers, but could prove too busy for those with younger children.
Best for families with tweens and teens: Canary Islands
Comprising three main islands – Tenerife, Fuerteventura and Lanzarote – the Canaries deliver a vast array of activities younger family members will love. Most eye catching – to mini travellers at least – are the numerous theme parks and water parks. Add to these go-karting, snorkelling, whale watching and boat trips, and you'll soon understand the Canaries = active. But there are more laid-back pursuits too: chilling out on some of the many fabulous beaches (which are edged, incidentally, but very shallow and calm waters – great for younger kids); and even a museum that brings to life the islands' pirate-ravaged past. If possible, visit before the peak summer season gets under way, and you'll dodge some serious crowds (and prices).
Best for night-life: Berlin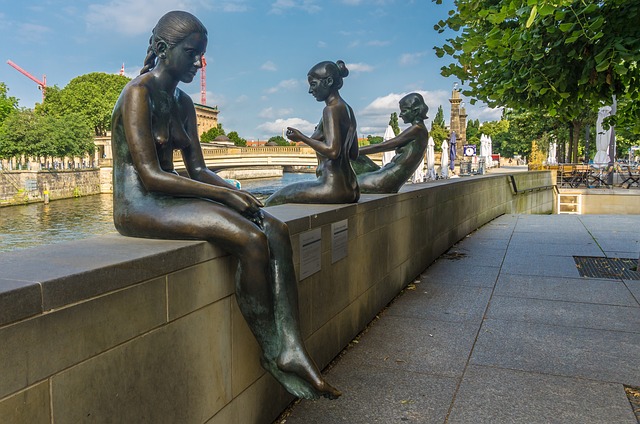 You don't have to love techno to party in Berlin, but it helps. Here they take their partying seriously – yet with bucket-loads of imagination. Of course there are world-famous mega-clubs like the Berghain, located in a former power plant – which would be regarded as rather unorthodox in any city, but things get odder still in the German capital, with About Blank, which, along with two vast dance floors, boasts a big garden with a secret party bungalow. Those two, however, are rather costly, so if you're watching your euro-cents, try Stattbad Wedding, a disused swimming pool that now hosts recurring parties. Salon zur Wilden Renate, meanwhile, is one of the most off-beat of all – a maze of junk-filled rooms where people get together to dance, talk – and whatever else takes their fancy. This labyrinth of former residential homes offers many secret rooms – some of which, say the club's head honchos, have not even been discovered yet. What's more, these mysterious rooms are located in the heart of the city. The German capital's party scene is for techno-heads and party animals of all ages – after all, it's Berlin, where rules are frowned upon.
Visit in April or May and you'll likely brush shoulders with more Berliners and fewer tourists, making you feel that bit cooler!