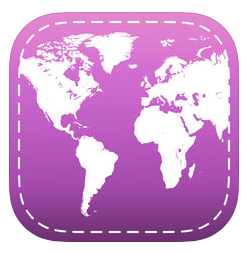 Does worrying about your budget get in the way of enjoying your travel adventures? Fear not, there is an app that will help you stay on track without feeling like you're sacrificing freedom and fun!
What is the Trail Wallet Travel Budget App?
It's an expenses travel app that has been designed specifically for the travelling type in mind. It's easy to use, quick, and beautifully designed. All you have to do is add your budget by trip or by month, set a daily budget and every time you pay for something – add the figure to the app and it'll take it away from your spending pot. No more wondering if your available balance is up to date or collecting receipts to file!
What does the Trail Wallet Travel Budget App do?
Loads! The most helpful is probably the detailed summary screen which gives you all you need to know about your budget, including what is eating up your precious cash!  Among the many key features, these were the ones that stood out to us the most:
Detailed Summary screen
Data can be shown in any of your local currencies
Interactive bar chart shows your last five days spending
Daily budget label enables you to view an adjusted budget, to see exactly how much you have left to spend each day
Option to spread expenses out over multiple days
Multiple tags which can be filtered on the History screen
Add amounts in either your home currency, or choose from over 218 local currencies
Interactive pie charts for a visual view of how much you've spent by category
Daily breakdown of how you're doing against a daily, monthly or trip budget
Export your data in CSV format and send it via messages, email, or Airdrop
Daily automatic iCloud backups of all your data (iCloud account required)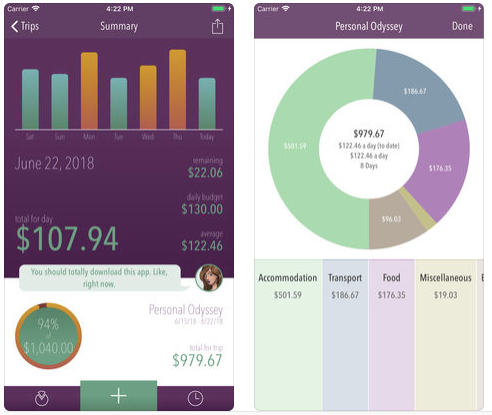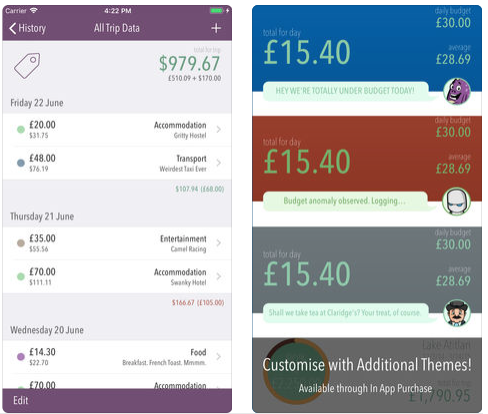 Who is the Trail Wallet Travel Budget App for?
The thrifty traveller, business traveller and, more than anything, we think this app is awesome for backpackers and those on long stay travel adventures. Fun fact, the app was created by Simon Fairbairn and Erin McNeaney of Never Ending Voyage, a couple who've been travelling full time since March 2010 because they wanted something that stopped financial stress putting a dampener on their good times!
What do the Trail Wallet Travel Budget App Reviews say?
First and foremost it's well worth paying for! The first 25 entries are free, after that you need to go ahead with an in-app purchase to unlock unlimited amounts. It is also so good that you'll probably want to use it for everyday living when you aren't travelling. Apart from that, exactly what it says on the tin – quick, easy to use, and totally fit for purpose.