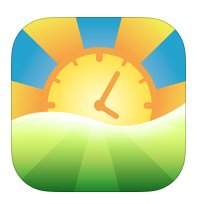 Simple, effective, no need for an internet connection and preloaded with some renowned photographic locations around the world. What more could you ask for in an app for travel photography?
What is the Golden Hour app?
It is an app that gives essential sunlight data in any part of the world at any time of day to help photographers plan photography shoots in the most favourable light possible. Golden Hour in particular is well known as being the most magical time to take a picture.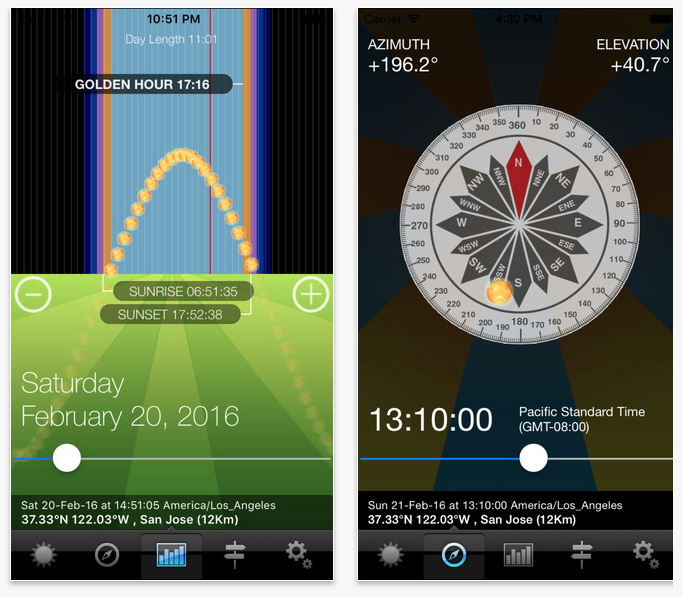 What does the Golden Hour app do?
One of the great things about this app is its simplicity. As such, it does what it says on the tin – tells you the golden hour time.
In addition:
Bookmark favourite places
View preloaded photographic locations worldwide.
Colour coded World Sun Clock display.
Rotate your device to get detailed timings on key events of the day.
Golden Hour display graph showing the altitude of the sun throughout the day with markers for Sunrise, Sunset and the Golden Hour.
Explore any date of the year with the slider or date picker.
Fully indexed and searchable list of locations worldwide.
Latitude and longitude display plus other useful information such as approximate population and Olsen Timezone.
Access to the online geonames database plus location setting via the built in maps.
As a bit of a bonus, the app also features a complete years worth of NASA blue marble satellite images of earth.
What do the Golden Hour app reviews say?
Reviews are mostly five stars, with users stating that it is simple, does what it is meant to do, and is an essential piece of tech for planning a photo shoot, especially when travelling.

The app is only available for iPhone, iPad, and iPod Touch for £1.99 – get it on iTunes or visit the website to have a pre-purchase play!