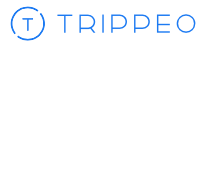 Just two weeks ago we focussed on smart travel tips for business trips, and mentioned that apps were just one way to reduce stress while travelling overseas for work. This inspired us to find the BEST app for business travel – and we found Trippeo!
What is Trippeo?
Trippeo is a mobile-first approach to booking business travel and tracking expenses – automatically! What makes it really great is that it is aimed at company level, so a business can subscribe, and all of their mobile workforce can use the same platform to keep track of itineraries and costs.
What does Trippeo do?
Primarily it offers expense management and travel booking, but its power comes from being customisable and flexible whilst maintaining a solid central admin base. It also has many corporate perks, such as guaranteed lowest flight prices, frequent flyer points, and even personal concierge services.
Centralised Administration
Supports 150 currencies and taxes
Automated Controls and Compliance
Fully Customisable and Flexible
Integrated Accounting with Quickbooks etc
Automatic Expense Reimbursements
Photo Receipt Logging
Credit Card Sync
Auto Email Receipt Logging
Business Travel Savings
Pre-negotiated flight rates
Frequent Flyer Program
Personal Travel Concierge
Corporate Travel Management
Autonomy policy control
Set Preferred vendors
Set and switch company controls
Trippeo is available worldwide for Small Businesses (less than 50 people) and Enterprises (50+ employees) for a small monthly fee. Find out more at Trippeo.com
Need travel insurance for your next business trip? Get an online quote at WorldwideInsure.com or call 01892 833338 to speak to a member of the WorldwideInsure.com team.