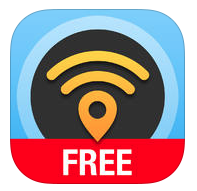 Kick your roaming charges into touch with a clever app that shows you where you can tap into the nearest WiFi all over the world!
What is WiFi Map?
It's a backpacker's dream, it's a business person's buddy, it's any globetrotters best friend. It is a sure fire way to stay in touch with friends, family and colleagues without racking up enough roaming charges to break the bank before you get home. WiFi Map does exactly what it says on the tin – it shows you a map of all the WiFi hotspots including directions on how to get to them, and the passwords to use once you get there!
WiFi Map Features
Contains 2,000,000 WiFi hotspots worldwide
Shares Wi-Fi passwords and tips
Smart search by cafe
Map navigation
Search by the nearest spot
Shows your current location
Share and find more Wi-Fi spots on Facebook, Instagram, and Twitter
Oh, before you think – well how to I get online to find the nearest Wi-Fi spot without it costing money… WiFi Map WORKS OFFLINE! Yep, this app is pre-populated with everything you need to get you hooked up to the 'net quicker than you can chuck a dongle in the bin.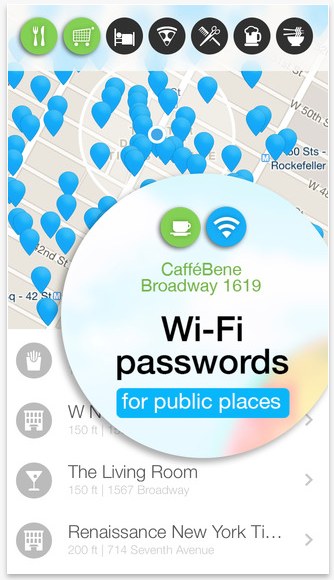 WiFi Map Reviews
This app is well and truly a four-point-fiver, with many happy users on Android and Apple devices singing it's praises. Not bad for a free app! Word of warning, the Pro version, which costs around $5 has a lot less favourable rating, and while the free app is free to download, there may be in-app purchases to access some passcodes.

Amogh Nayak FOUR STARS
Liked it. I would give this app 4 stars because it really is a directory to find open and even passwords of some, if it was totally FREE, then I would have given 5 stars. One thing for sure, it is worth downloading…
Love It!! by elenaluz FIVE STARS
This is just what I was looking for!!! User submitted hotspots with dated, current COMMENTS, passwords, and offline GPS, even distance to each hotspot! This has totally replaced my previous wifi finder! <3