Feeling in a festive mood? Well we have a selection of great blogs coming your way this month including details about the best Christmas Markets to hit across the Channel, advice about travelling over the Christmas holidays, and highlights of the top destinations to make sure that your New Year celebrations go off with a bang – but first… how about a bit of retail therapy? Here are our top picks for Christmas gifts for those who like to travel!
Personalised Scratch Map of the World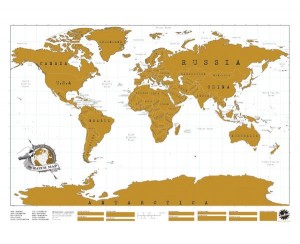 Know someone who is making it their mission to visit every place on the planet? This great gift from Luckies of London is the perfect present. What with wonder as they scratch off all the places they have been, shortly followed by franticly booking flights for whatever destinations are left! Also available as just UK or USA for the less well travelled!
Freeloader Pro Solar Charger
A must-have solar charger for the backpacker in your life. Save money and still stay teched-up with this compact charger from Freeloader.  Will power mobile devices, camcorders, cameras, sat navs, handheld consoles… in fact just about any electrical device, anywhere in the world.
Micro Towelling Mega Travel Towel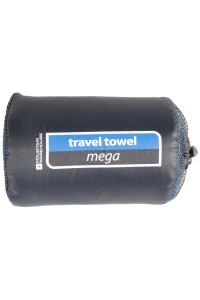 This compact travel towel is 6 times lighter than a regular towel and extra absorbent – PLUS the lightweight fabric means that it dries in super-quick time… 4 times faster than normal towels! Behold the Mega Travel Towel from Mountain Warehouse, just what every traveller needs in their washbag.
Design Go Quiet Zone Ear Plugs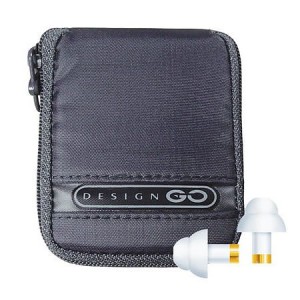 Forget your disposable foam jobbies – check out these luxury reusable ear plugs complete with travel case from Design Go. Whether the person in question spends time on a plane, train or automobile – you can be sure that they will be over the moon with this handy set!
Leather Shirt & Accessories Luggage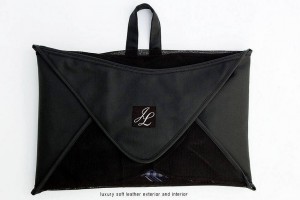 This is a must-have for the male business traveller. High flyers will totally appreciate the handy factor in this great shirt and accessories holder by.  It can carry 5 shirts, 4 ties and all the necessary accessories you might need to make your suit look suave. It also includes the wash bag which fits nicely in it too. Overnight hand luggage has definitely never been this sexy.
Lingerie Travel Pod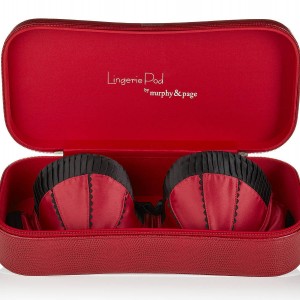 Crushed sequinned bras may not be the bane of the female backpacker, but for brides to be or ladies that have spent a lot on their delicate fashions, crushed undies is indeed a problem when travelling. Thankfully Murphy and Page have designed a rather chic bra storage solution called the Lingerie Pod that promise to prevent padded, laced, and sequined bras and swimwear from being dented, plucked or squashed in your suitcase when travelling.