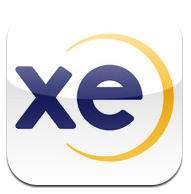 We have uncovered a gem of an app that has won the hearts over of both Android and iPhone markets, plus it is compatible with BlackBerry and Windows devices, iPad, and apparently works for "any ol phone" that has connectivity thanks to the introduction of a mobile site. Oh, and it is FREE! (Quick pass the smelling salts) Welcome to the XE Currency App range!
What is XE Currency?
A simple currency calculator that helps you convert prices to understand what things really cost when you are abroad. The exchange rates are up-to the minute, but cleverly the app stores the last chart loaded on your phone so you can use the information even if you have no internet connection or don't want to use up your data allowance.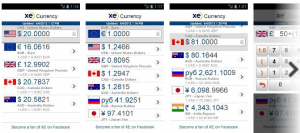 Additional Features
• Track every world currency & precious metals
• Simultaneously monitor up to 10 currencies
• Personalise your settings
What The Reviews Say
The app was declared App of the Week in iTunes and has been featured by a number of high profile broadcasters including the BBC, LA Times, CNN and the Travel Channel – but what do the users think? We'll let the ratings speak for themselves!


Download the right app for your device at XE.com