Following on from our blog that shares the secrets to achieving a zen-like experience when travelling, we thought we'd check out an app that might just help. Welcome to Simple Habit!
What is the Simple Habit App?
It is a sweet as a nut app that offers your mind a "daily vacation" from the stresses and strains of life based on the things that actually cause you stress. Simply pick from a list of topics when you fire up the app for the first time, and you'll be offered a selection of 5 minute meditations that will help you sleep better, eat more mindfully, be less anxious… or whatever it is that you need a little assistance with.
What Does The Simple Habit App Do?
It is like an audio library of tailored meditations from experts in the field all around the world with far-ranging approaches. You could just as easily end up listening to a former monk as you could a mindful expert at Google. The app also sends a timely reminder, at a time of your choosing so you don't miss your daily dose of tranquillity!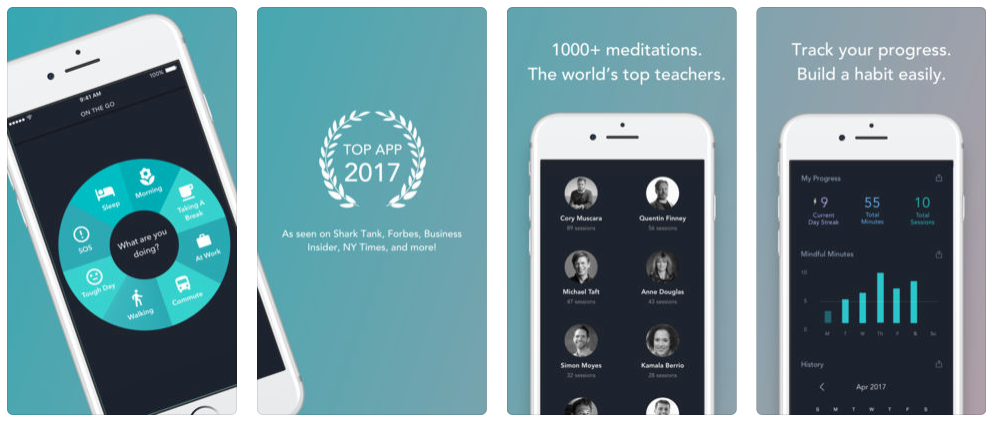 Why Is the Simple Habit App Good for Travellers?
With over 1000 meditations stored, there were bound to be a few that were focussed on travel. We found: just landed, waiting at the airport, fear of flying, and commuting by bus. However, we do think that the standard meditations focussing on generic topics like relaxation and sleep will be of great benefit to a weary traveller.
What Do The Simple Habit App Reviews Say?
The app gets lots of praise on both iTunes and Google Play, but only a certain scope of meditations are available to listen to without subscribing, and it doesn't come cheap. New users can explore 50 free sessions before having to subscribe.


Get Simple Habit on iTunes
Get Simple Habit on Google Play