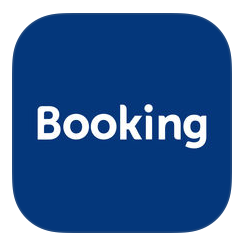 Looking for an app that could get you a tasty discount on your next hotel stay? Booking.com is billed as "Planet Earth's #1 Accommodation App" let's find out why, and whether users think that's true too! 
What is Booking.com?
It is an online portal for holidays, helping travellers find places to stay, such as apartments, holiday homes, family-run B&Bs, 5-star luxury resorts, tree houses and even igloos!
What does the Booking.com app do?
It gives users access to 1,534,024 properties, covering 123,234 destinations in 229 countries and territories worldwide. The app is available in over 40 languages.
– Search by city, landmark, hotel name or properties close by
– Filter by WiFi, price, review score and other things important to you
– Browse verified guest reviews to help you pick your perfect stay
– View maps to make sure your hotel is where you want to be
– Save your favourite properties to a list and share with friends and family
– Find great deals at all kinds of amazing properties (not just cheap hotels!)
– Get paperless confirmation and offline maps with the app! No printer, data or wifi needed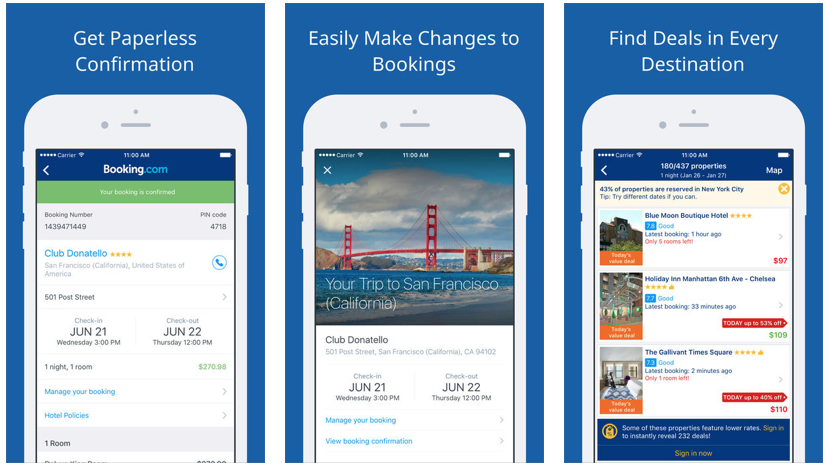 Who is the Booking.com app for?
Globetrotters on the go! This app on your phone means you can access your account easily, get all the latest deals easily, and of course compile your destination wish-list while you are waiting for your delayed flight to depart! You can make bookings and pay via the app and get confirmation and local maps even if you don't have any data.
What do the Booking.com reviews say?
While we didn't find a review that stated it is "Planet Earth's #1 Accommodation App", the stats do look pretty good. Very booking good they might say!