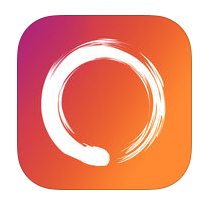 If you are worried that your holiday might get in the way of your health and fitness goals, fear not – there is an app that can hook you up with classes and contacts at your holiday destination!
What is the MINDBODY app?
It is a free app that lets you discover, book and pay for all kinds of fitness and wellness classes and appointments, from yoga and gyms, to salons and spas. You can find your nearest class, read reviews from other users, book your appointment and pay for it, all from your mobile.
What does the MINDBODY app do?
On the MINDBODY app you can keep up with your fitness, health and beauty regimes, because you can explore your local area to find fitness classes or wellness and beauty salons that are nearby.
The app has three broad categories:
Fitness, including a wide range of activities such as indoor cycling, yoga, barre, Pilates, Crossfit, personal training and many more.
Wellness, including massage, meditation, acupuncture, nutrition and physical therapy.
Beauty, including salons, skin treatments, nail bars, spas, waxing, threading and saunas.
You can discover new activities, find deals near you, keep track of your schedule, remember your favourite places, and read and submit reviews to help other travellers find the right classes for them.
It also connects with FitBit, so you can track whether you're meeting your fitness goals, and view your personal activity data.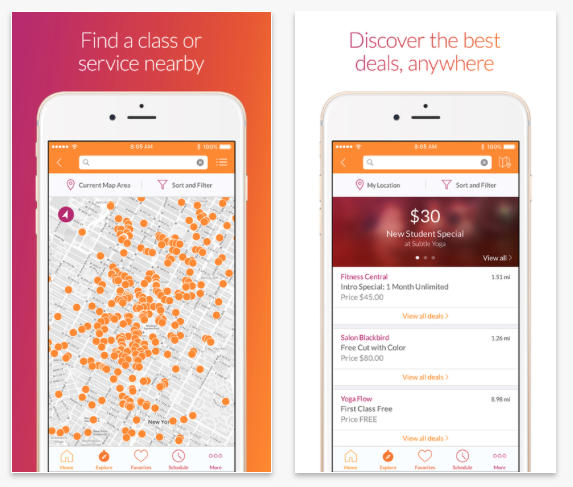 Why is the MINDBODY app good as a travel app?
Wherever you are, you can discover a class, spa or salon that's right for you. Perfect whether you need a massage after a long flight, or want to keep in shape with a personal trainer!
MINDBODY app reviews
Those already using the app say that MINDBODY makes finding a new class, salon or spa super easy, and that booking as a newbie is a simple process. This kind of feedback makes us think it is ideal for those who are travelling who want a quick, easy, and uncomplicated way to enhance their health goals on holiday!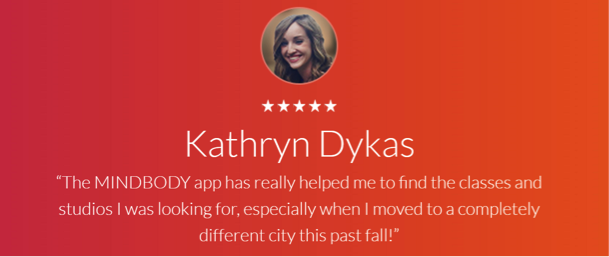 MINDBODY is available on iPhone and Android. Find out more at mindbodyonline.com